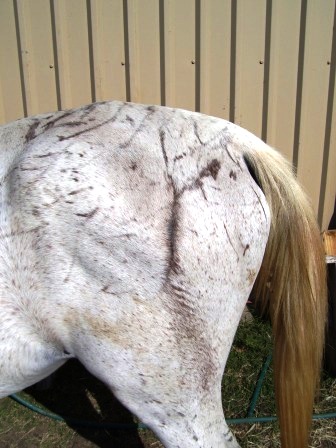 Purebred Arabian Stallion Rescued 10/07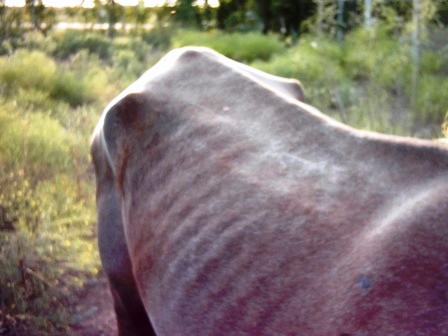 Purebred Arabian stallion rescued 10/07
~ Denton, TX 76207 ~ 940-442-9574 ~

Neglect
Abuse
Starvation
Hard Times
Whatever the reason, we have seen hundreds of horses over the last fifteen years in bad shape. Whether coming in from public auction, surrendered by owners who need help, or seized by local authorities and given to us to foster, we have had more than our share of heartbreak stories.
Thankfully, due to an incredible network of dedicated horse lovers, we have found amazing homes for all of the horses we have brought in to help. With the exception of our permanent, unadoptable residents, we have rehabbed, re-homed and placed over 200 Arabians and Half-Arabians... and those are just the ones we have laid hands on. That number rises to thousands with networking.

It was a natural match to join our horses with people who have suffered trauma. The connection is powerful. As is the healing.
Remember, you CAN make a difference, one horse, one human at a time.