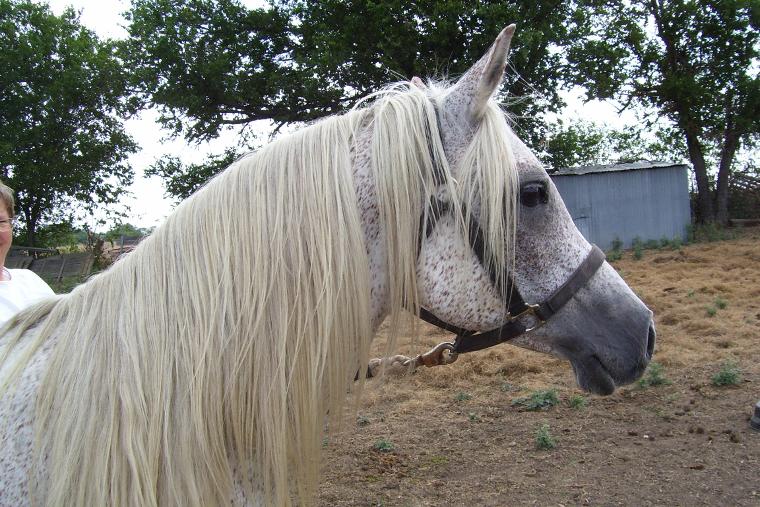 The above stallion was taken in: starved, abused, terrified of people, along with his half-brothers. I like to use him as a success story. I called him "Bear". He was tempermental, mean, and could be dangerous. After a lifetime of abuse at human hands, "Bear" would have nothing to do with people, no matter how hard we worked with him.
Why is he a success story?
Because we found the perfect home for him!
A long time breeder, who happened to live a few miles from our farm and with a lifetime of experience with stallions, took one look at him - saw the potential - and took him in. She knew what she was taking on, but she also knew what his bloodlines and conformation promised.
Two years later, "Bear" is one of the most breathtaking examples of Arabian type you could ever hope to see, and what is even better, he is producing better than himself.
Of the stallions we rescued, this was the only one who was worthy of passing on his genes, and "Bear" is living up to his promise tenfold.
Will he ever trust people? No. Is he one of our pocket ponies that has gone on to make a family happy as their backyard 4-H project? No. Will he be shown and succeed as some of our re-homed horses have done? No.
His success comes in taking an animal that would have been euthanized in any other circumstance, and finding a perfect home where he can fulfill the promise of his blood, and live a happy, healthy life.