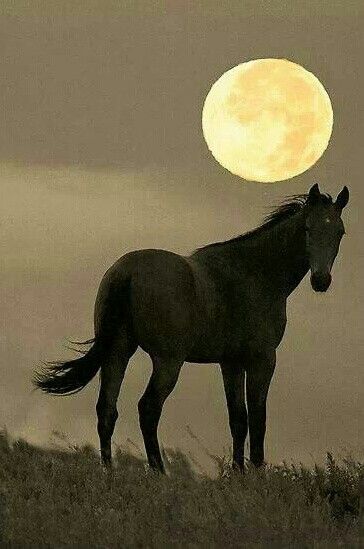 Each month Women are invited to gather under the full moon at our farm in north Texas. From 7pm to 10pm on weekends, and 6pm-9pm on weeknights, the horses will join us in powerful lessons of sharing, vulnerability, and learning.
Through Equine Facilitated Spirituality, each participant will lay hands on one of our equine teammates, and we will explore, together, the mysteries and harmonies of energy, soul-wisdom, and connections between earth and sky, moon and fire.
Each month will have a different equine assisted activity where women will work together with the horses to achieve simple - yet intense - personal goals of healing, perception, and growth.
So make plans now to come, under the full and glorious moon, for this unique experience for women of all ages.
Limited to 10 participants, $25 minimum donation each.
DUE TO THE CORONAVIRUS OUTBREAK - WE ARE LIMITING THESE TO 10 PARTICIPANTS, AND A SOCIAL DISTANCE OF 6FT WILL BE REQUIRED. IF FIVE ATTENDEES DO NOT REGISTER - THE GATHERING WILL BE CANCELED. WE WOULD CANCEL THESE ALTOGETHER, BUT I THINK NOW, MORE THAN EVER, WE WOMEN WILL NEED TO BE ABLE TO JOIN EACH OTHER IN A SAFE SPACE TO VENT OUR FEARS AND HOPES - AND FOR A SHORT TIME TAKE OUR MINDS OFF THE ENDLESS WORRIES OF THE WORLD WE NOW LIVE IN. SO MAKE YOUR PLANS WELL AHEAD OF THE DATE.